Me again! It's been a few weeks, I know, and I am still posting about summer. AND it's now October. *SIGH* At this rate, you'll come around in March and I'll just be getting to Christmas. Yeesh! Ah well, I still like to look at the pictures and remember these days. So I guess I'm gonna continue to share them.
Each year before Kid's Camp we hold a Bike/Walk a Thon as a fundraiser for the kiddos who are going. The turn out is usually low, but for the kids who need it, it helps. AND, they usually have fun doing it!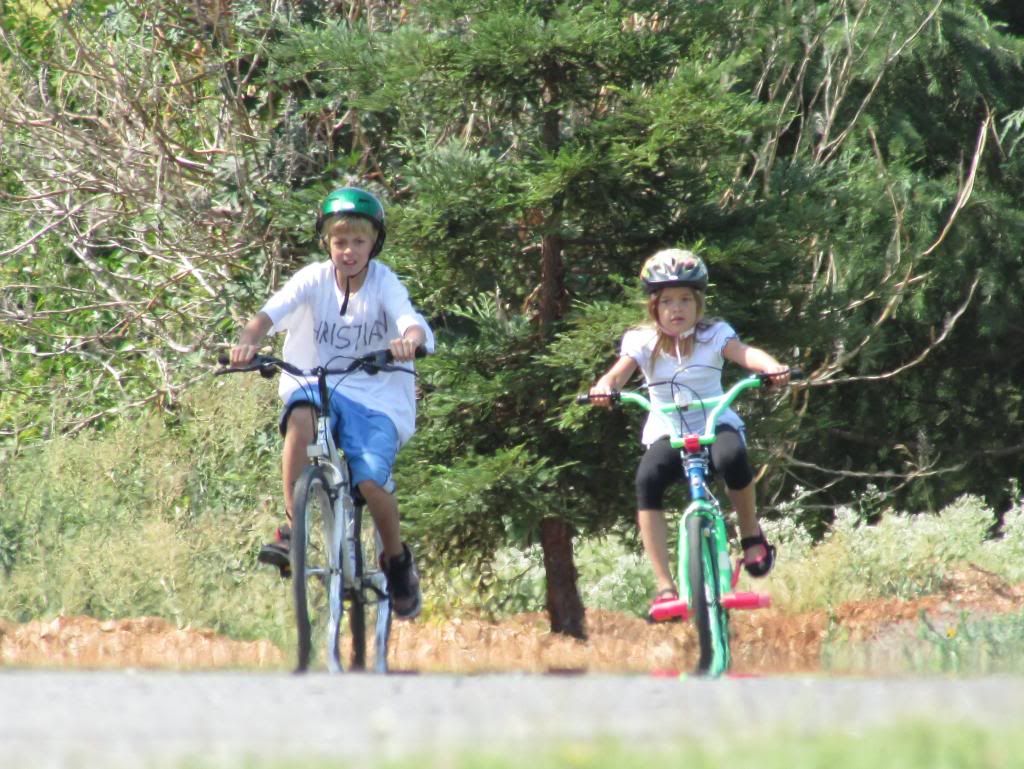 See the littler girl in the pics? She lost her momma the Saturday after we came back from camp. This was the last day I had a chance to visit with her mom. It's crazy how time just keeps marching forward like it does. She's only eight years old. Thankfully she has started to attend the Christian school I work at, so we have been able to love on her a lot, and show her daddy the support he needs as he raises her and her sister. Please keep them in your prayers if you think of them.
Bethany enjoyed riding her bike, but still convinced her daddy to walk a lap with her as well. I think she enjoyed the little bit of time she had him all to herself! :)
Afterwards, we hung out in the shade on our blanket. The kiddos were tired and just wanted to lie around and talk for a bit. Works for me since we do not have air conditioning and it was somewhere in the 90's by the time the A Thon was over.