Last Saturday (gasp! I'm blogging about something semi-recent!), we received free tickets to the San Francisco Bulls hockey game. Someone at our church had a bunch of them and they so nicely shared with us! The kids had just recently been asking when they'd get to ride Bart again so we obliged them for this trip, and there was all sorts of entertainment to be had while waiting for the train.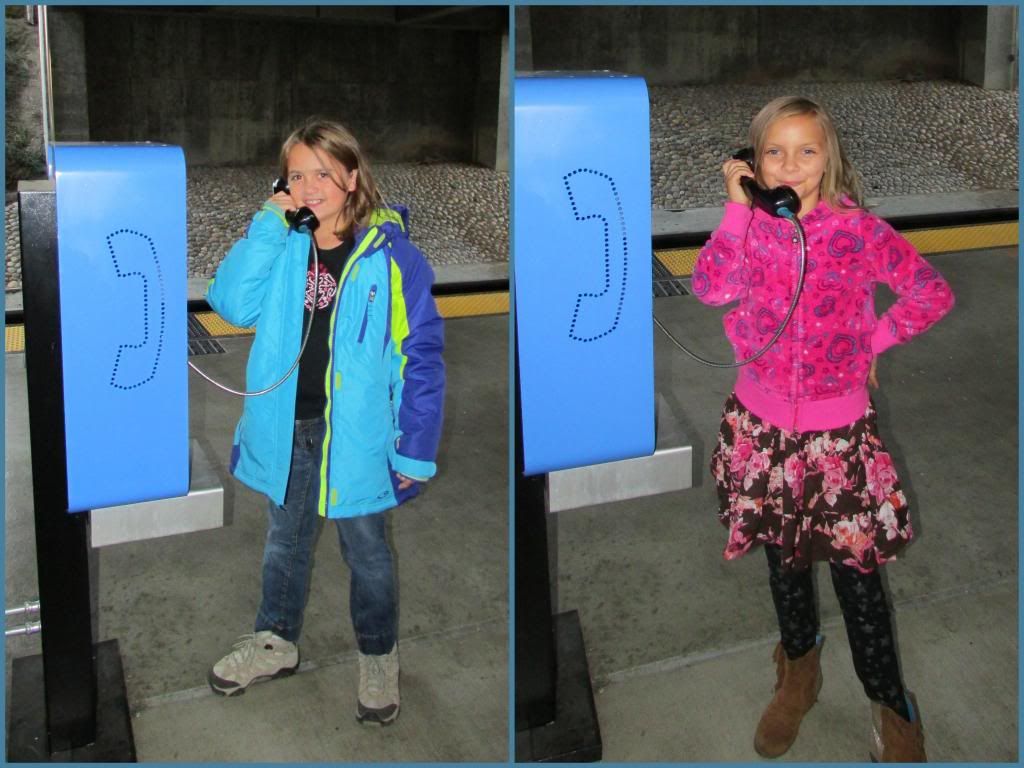 Like playing with the phone, until they accidentally dialed a number and then panicked when it asked for money. LOL! It's funny to even see a pay phone, but even funnier when they thought they had done something wrong.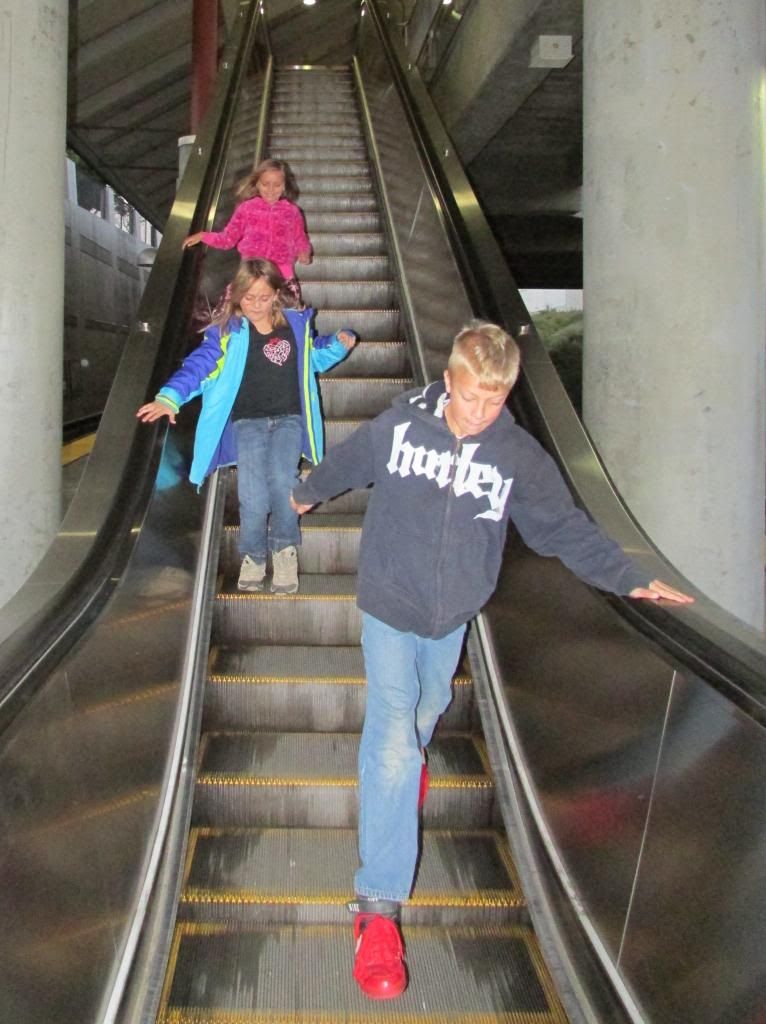 Or how about going down the escalator the wrong direction. Yes, I actually encouraged them to do this. Then I got all freaked out and had to drag them off again when they started getting too rowdy and I was afraid someone was going to end up knocking someone else down. The corners on those steps are sharp!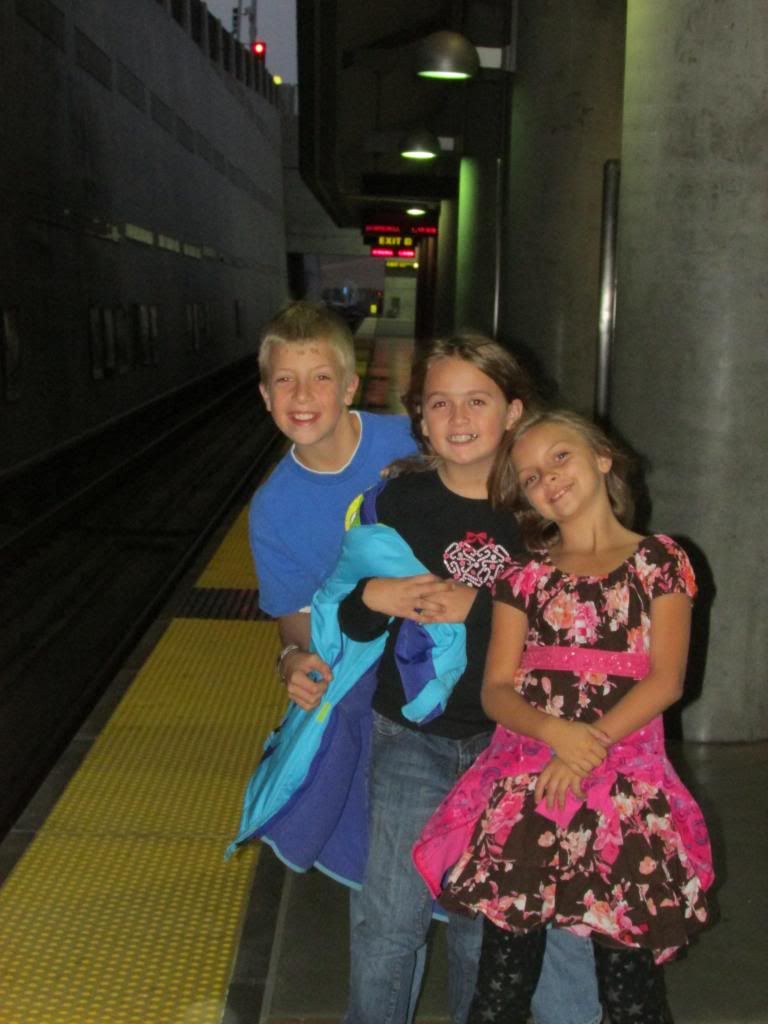 Still waiting for the train... you can sort of see the track it would be coming down in the background.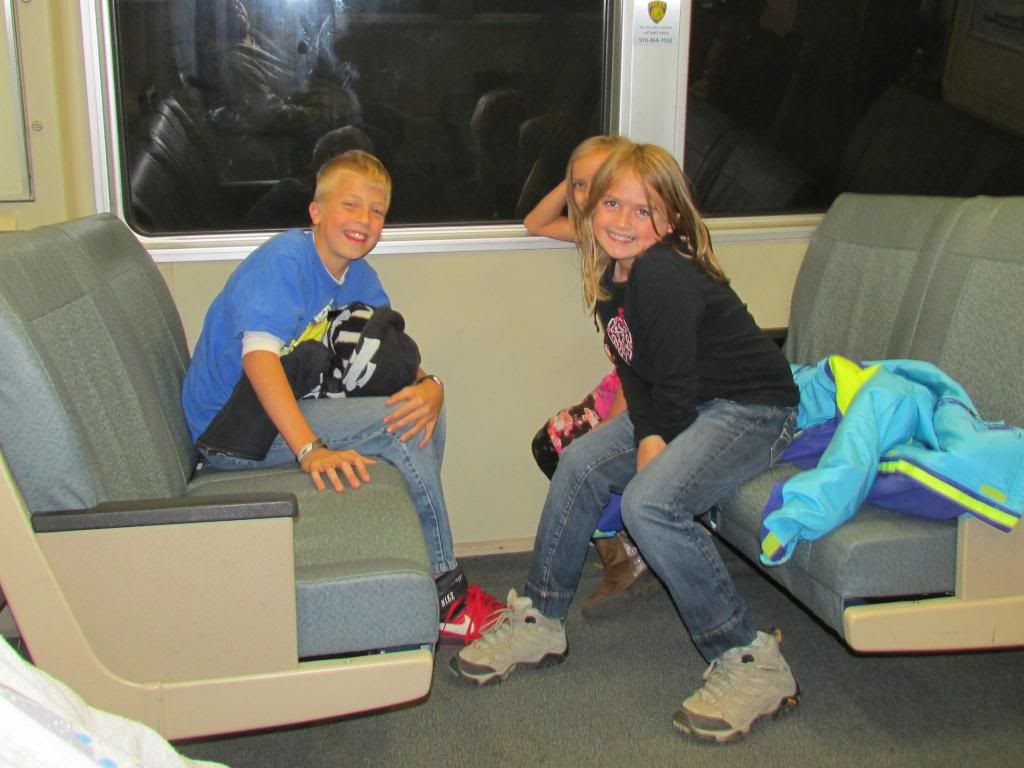 Inside the train they were all smiles and giggles. So much so that they kept hopping seats. As more and more people got on they got a little quieter and more reserved. They were still lovin' the experience until a drunk man stepped on and started singing. Then they kept looking at us to see if all was okay. Crazy man! Who would want to go out in public like that anyway?
Then we had to take a bus. My kiddos don't normally do these things so for them it was an adventure!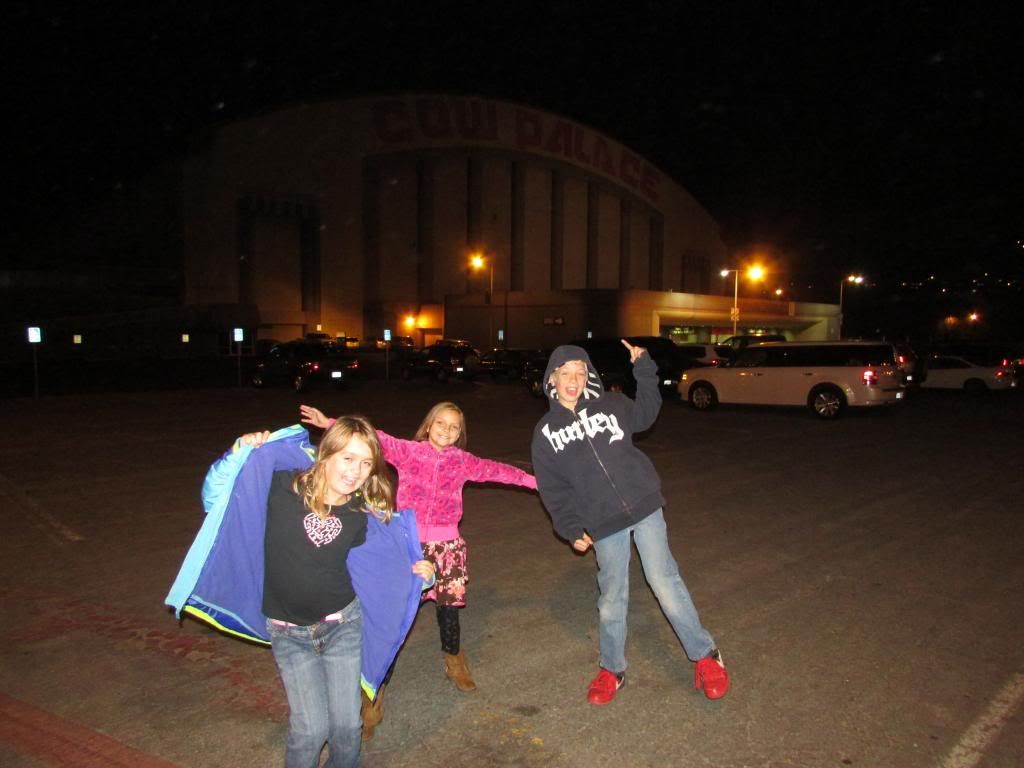 Then we finally arrived at Cow Palace! I know you can't see the name on the stadium, but it's there, trust me. We got there too late to watch the beginning of the game because we left a wee bit late from our house (about 30 minutes later than we should have!), but we still had a great time!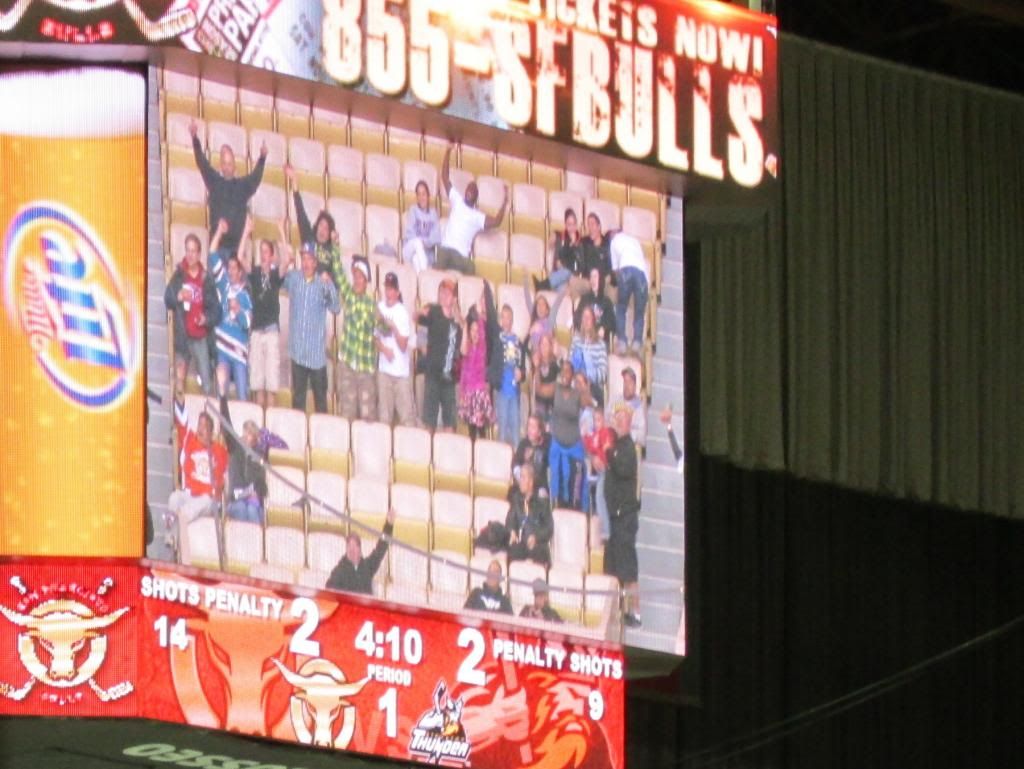 I am quite certain this was their favorite part of the night! See them? Jewell's in the middle in bright pink, Elisha to the right of her in the blue shirt and Bethany next to him. I'm hidden behind the teen who kept popping up every time they were on the Jumbotron making these pictures near impossible. But hey, she was excited too. Yohn's at the end, sitting down with his hat on.
It was a pre-season game, so not too crowded in the stadium, and the kids and the teen group we were with screamed and hollered and danced and cheered all night long to get on the big screen. They probably got to see themselves four or five times throughout the course of the night.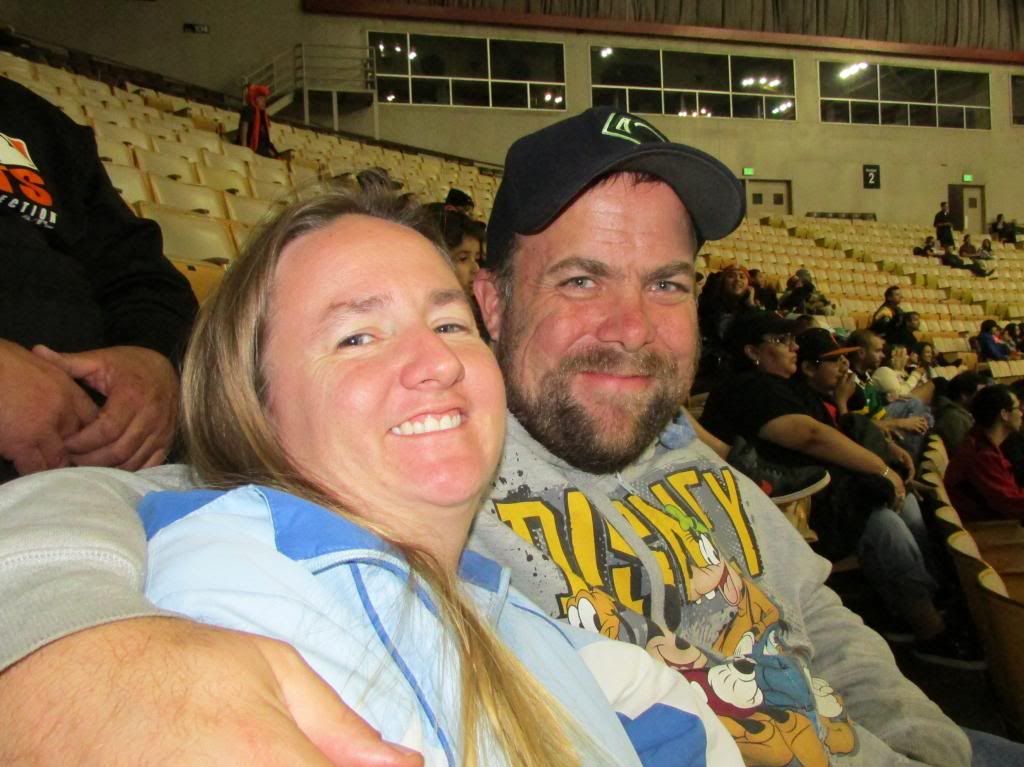 Bethany commandeered the camera for a little bit.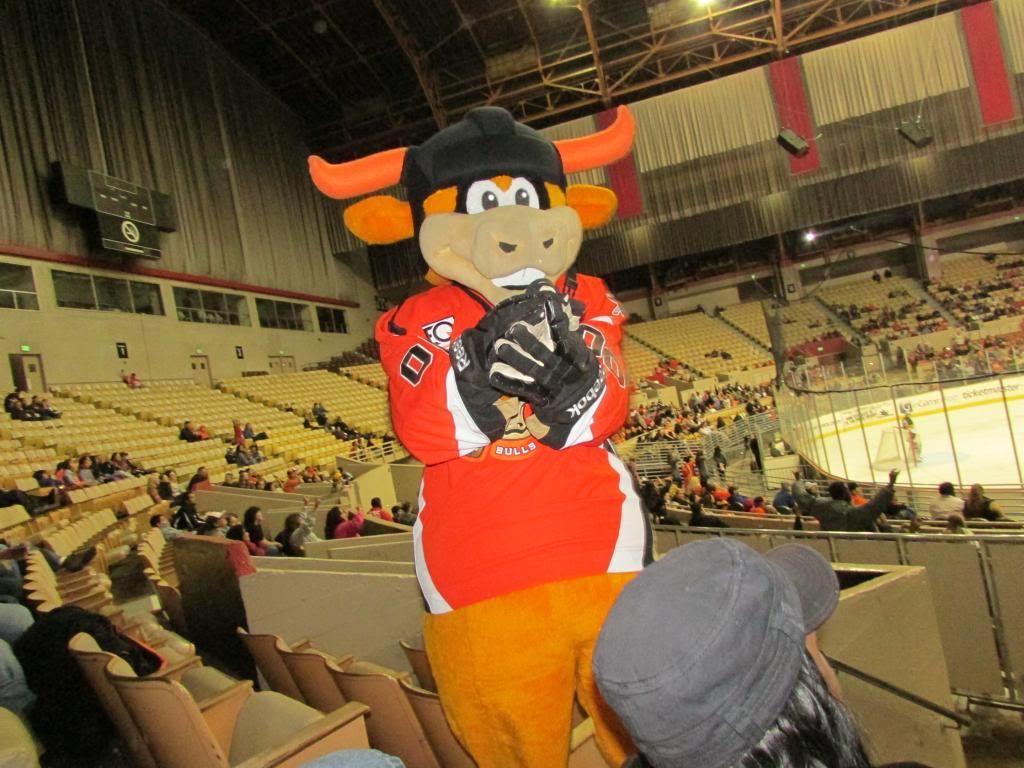 Everybody loved the Bulls mascot, Rawhide, especially when he came around for high fives and dancing!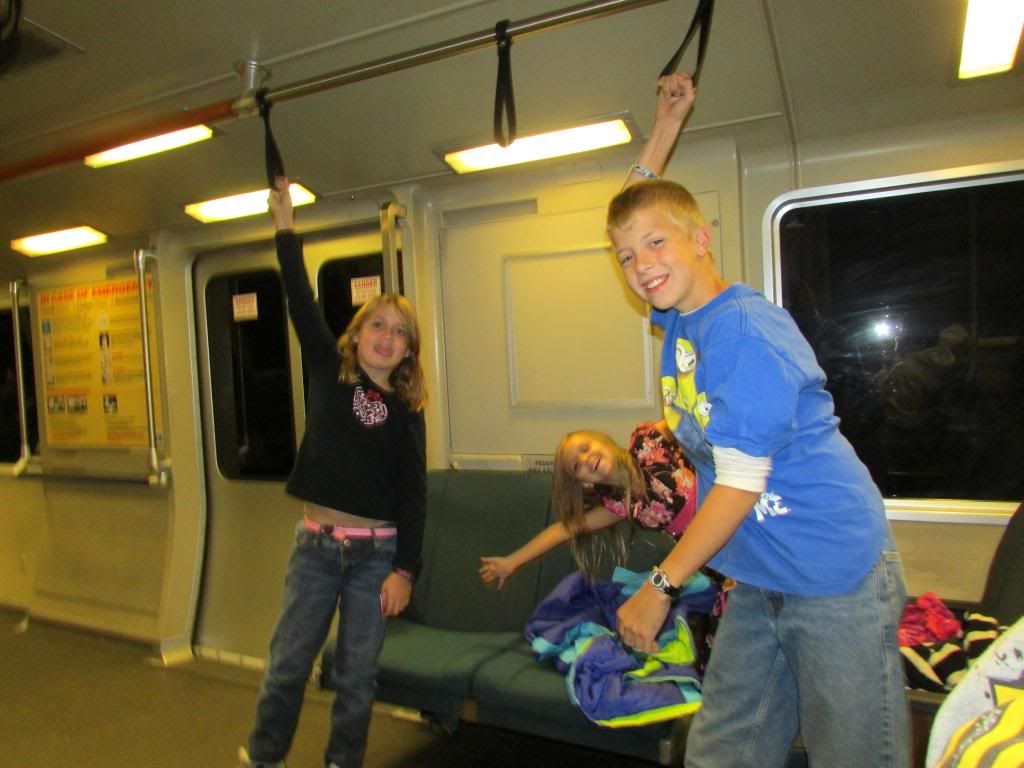 On the way back we had to run to catch our bus because we were standing at the wrong stop. Oops! We're not used to buses! LOL!
The kids liked standing on the Bart, that is until it got crammed full two stops later, then we made them sit before there were no seats!
Elisha and Bethany have decided they would rather drive the next time we go to a game, but Yohn liked not driving or having to worry about traffic, so I'm sure Daddy will win that argument.