Hmmm... Maybe I should have titled this post something other than VBS because really this is post only shows the last day of it, the day the kids really look forward to. They love each day of this VBS that they have gone to since they were little, but Friday is always the day they break out the water slide!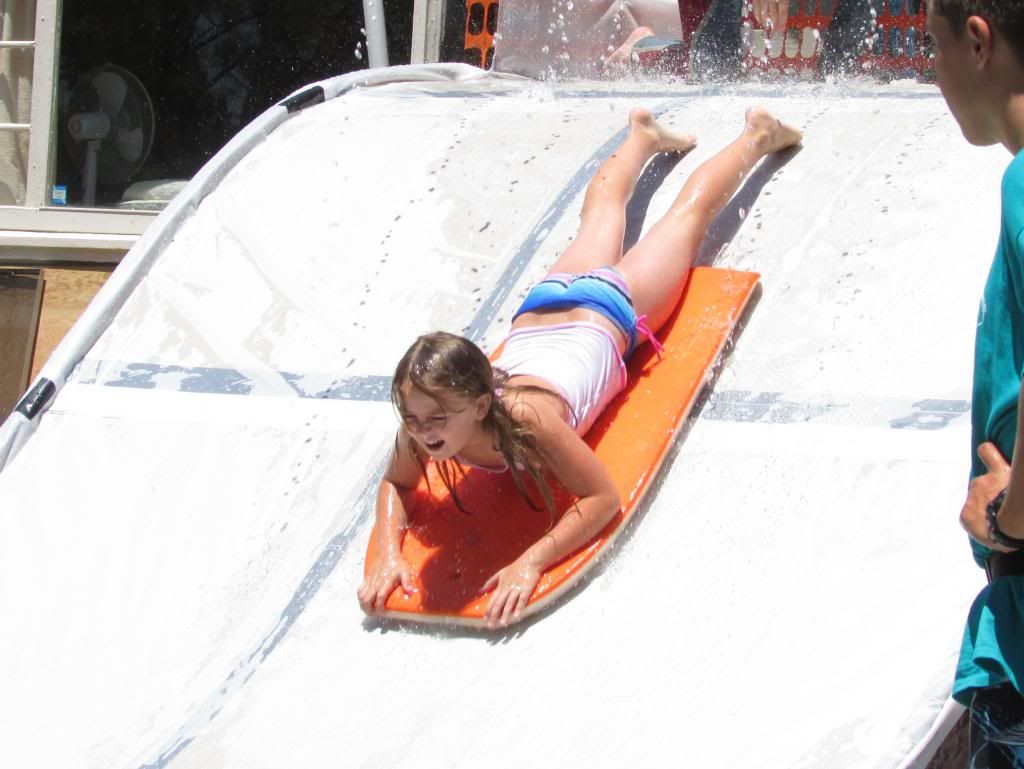 A little plastic, a few tarps, some wood and creative talent, and you have a home made water slide.
Elisha and one of his best friends, T. Sadly this was Elisha's last year at this VBS. As on next year he will officially be "too old."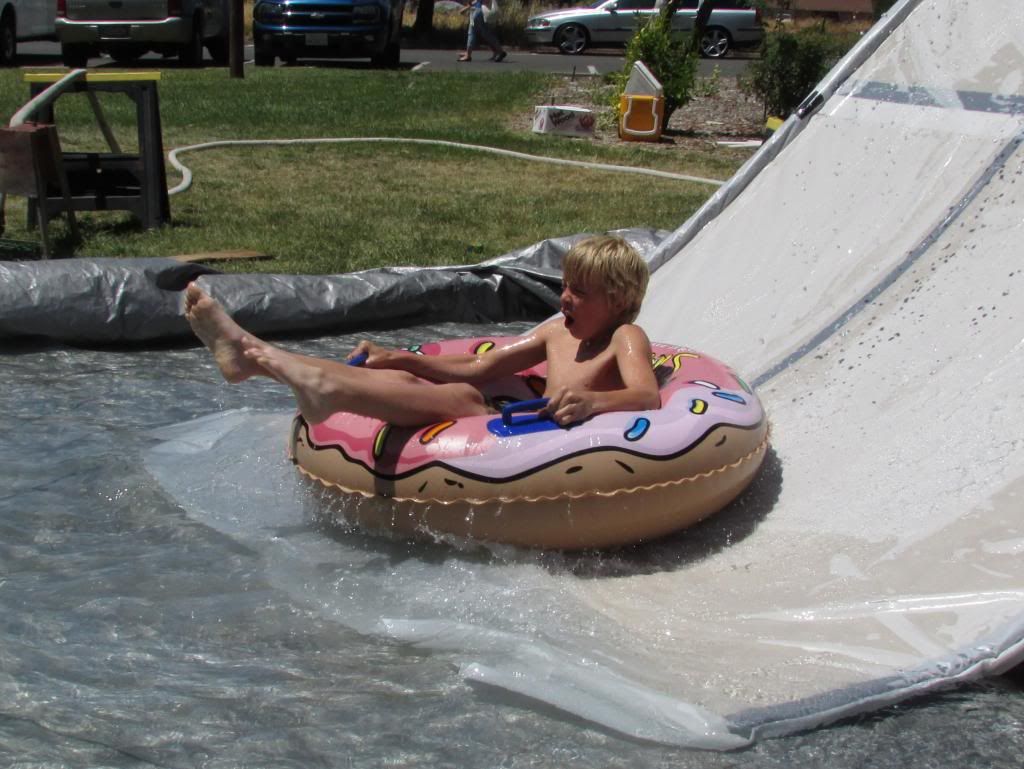 For some reason I got better pics of Elisha. Not because I wasn't trying to get more pics of Bethany, but because she was either in constant motion or always had someone walk in front of the camera when I was focused on her.
So much fun, so sad to see it end. One more year for Bethany and then she's officially "too old" too. :0(