Every day he does this... well, nearly every day.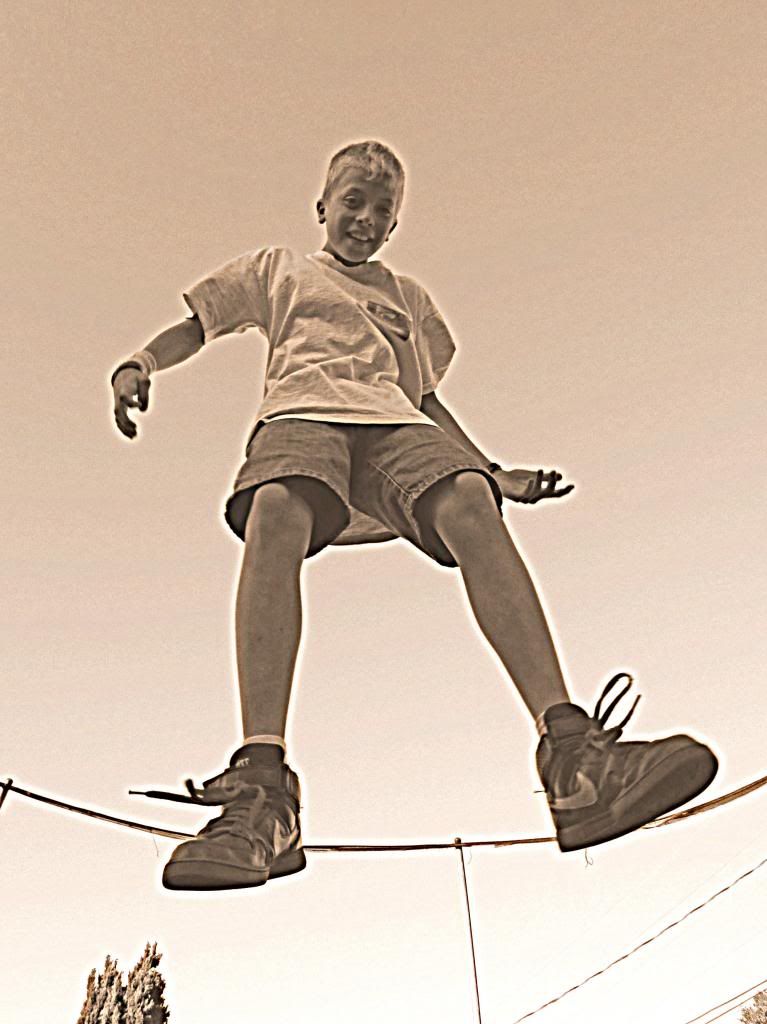 Jumping up and down on the trampoline.
Here I think he dreams of the future. He's gonna be an NBA superstar, don't ya know?
He dribbles and jams and hoops and plays.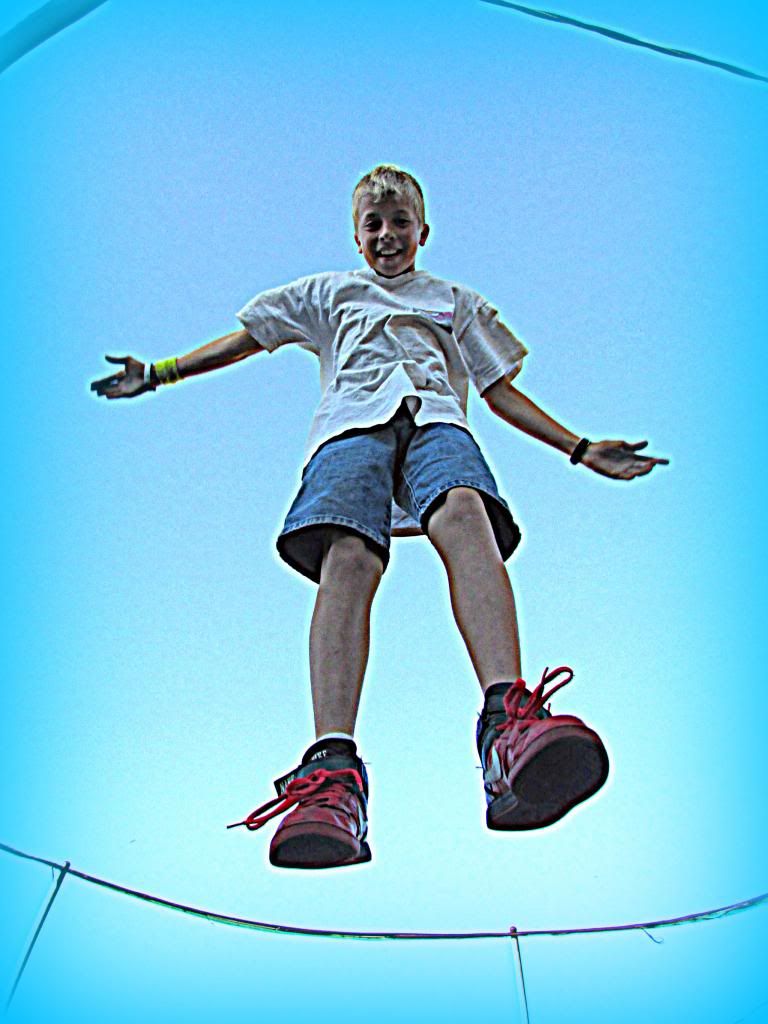 I heard him out there today and grabbed my camera cuz' someday it won't be that way. He'll be all grown up and gone and possibly dreaming of the carefree days when he just jumped.